BIOGRAPHY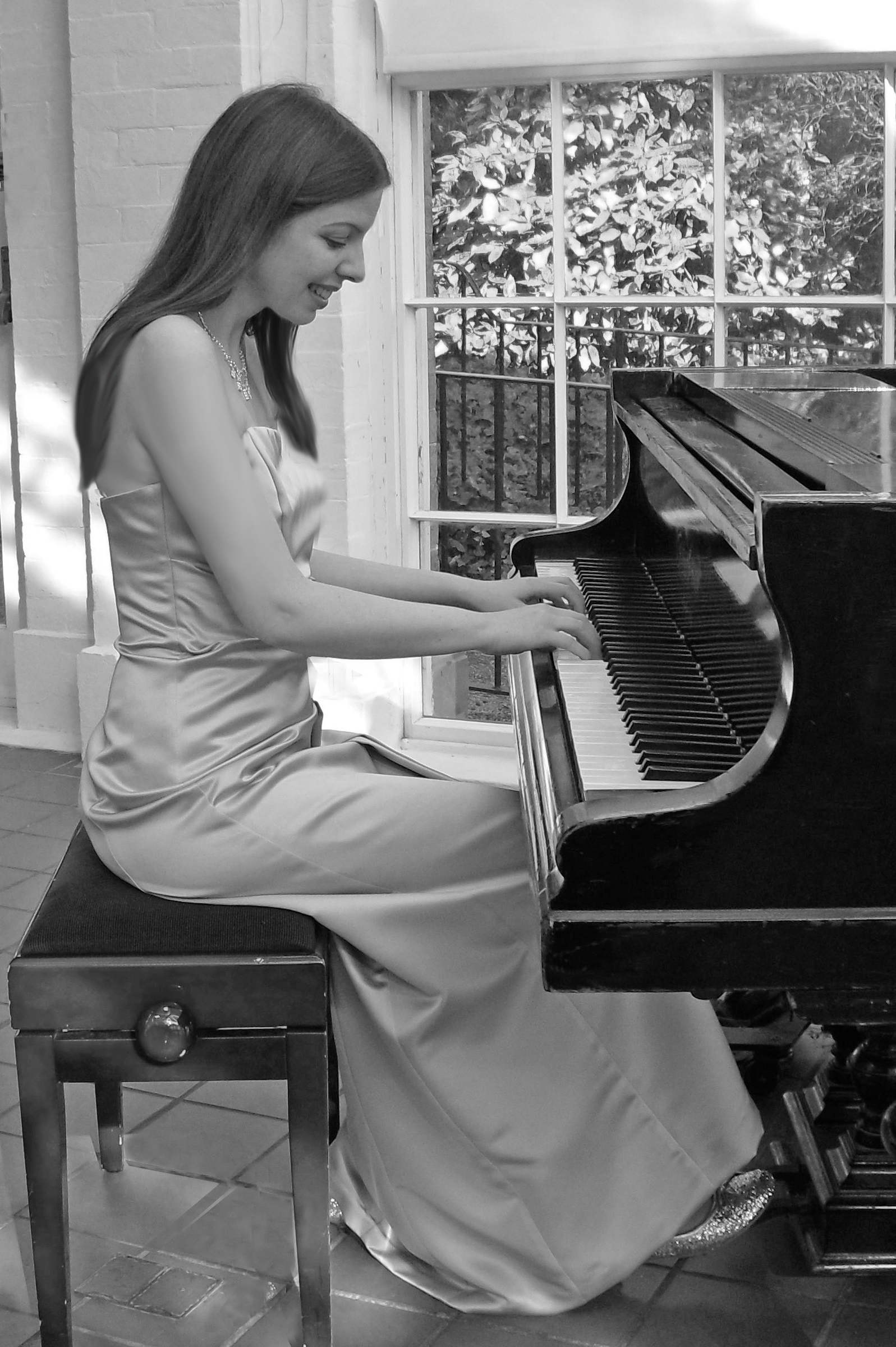 London-based pianist Catherine Leonard has given more than two hundred and sixty solo recitals throughout the UK at leading venues including St James's Church Piccadilly, the Fitzwilliam Museum Cambridge, the Foundling Museum London, the Chapel Royal Brighton, Leith Hill Place for the National Trust, and Southwark, Chichester and Chelmsford Cathedrals. For five consecutive years she was invited to give recitals in St Mary's Cathedral in Edinburgh as part of the Edinburgh Festival. She has also performed at the Happing, Brighton, Harwich and Chelmsford Festivals.
"Catherine's very thoughtful performance delighted a discerning audience. She would be warmly welcome to give a return concert in the future."
Penny Robson, concert organiser, Fitzwilliam Museum
Her recital in St Mary's Church in Slough on 21 December 2019 was recommended on Petroc Trelawny's Classical Mix on BBC Radio 3.
In July 2021 she gave a solo recital for Kingston Chamber Concerts.
"...a splendid and well-judged recital this evening in Kingston. Truly delightful playing. I thought (the) tone (was crafted) most intelligently to the space. It was absolutely spot-on for our series!"
Professor John Irving, Guildhall School of Music & Drama
Catherine developed a passion for music at a young age and gave her first public performance at the age of six. At sixteen she was one of the youngest participants to be selected to play in masterclasses at the Holland Music Sessions international summer academy. Following a recommendation from the academy she auditioned successfully for piano tuition with Professor Konrad Richter at the Hochschule für Musik und Darstellende Kunst in Stuttgart.
She studied music at King's College London and piano at the Royal Academy of Music, where she took part in masterclasses and was chosen to play at the open day. She was accepted on to the third-year Advanced Performance Studies course in association with the Royal Academy after being awarded a First in piano performance. She has had piano tuition with renowned teachers including Irina Zaritskaya, Alexandra Andrievsky, Aaron Shorr, Christopher Elton, Graeme Humphrey, Peter Feuchtwanger, and Robert Wallenborn of the Curtis Institute.
"Catherine has intense musical feeling... and a beautiful tone."
Alexandra Andrievsky, pianist and piano instructor
Her busy performance schedule has included recitals in the Bowes Museum in Barnard Castle and afternoon and evening recitals in the Foundling Museum in London. She was one of three pianists chosen to give a recital at the Chelmsford Piano Fest. She has also given recitals in Blenheim Palace, Sutton's Hospital in the London Charterhouse, Hyland's House in Chelmsford, Charlton House in Greenwich, Grove House in Bedfordshire, Hammerword Park in East Grinstead, and Sewerby Hall in Bridlington.
"It is so nice to have Catherine back again after her performance earlier this year. She did such a marvellous job of setting the tone for our 'Music of the Evening' event."
Jeanette Foster, Sewerby Hall
"I have been pleased to invite Catherine to the Cramphorn Theatre on very many occasions. Her generous musicianship, technical skill and inspired repertoire choices have delighted us at every recital."
Jeffery Wilson, mentor and examiner at the Faculty of Music, University of Cambridge, and organiser of the Chelmsford Piano Fest
Catherine has performed at the Maltings Arts Theatre in St Albans, the Riverhouse Barn Arts Centre in Walton-on-Thames, and the King of Hearts Arts Centre in Norwich. She has given recitals for the Benslow Music Trust in Hitchin, the Elmbridge Music Society, the Southend Concert Club, the Guildford Music Society and Chelsea and Westminster Healthcare. She was also invited to give a Bicentenary Chopin recital for St Albans Polish Association.
"The success of (the Chopin recital) has inspired us to organise similar events."
St Albans Polish Associaion AGM
In 2015 Catherine was invited to give a Vaughan Williams recital for the National Trust in Leith Hill Place.
She has performed for charities including Les Enfants de Roumanie and for the Knights of St John. She has given numerous recitals for the Churches Conservation Trust.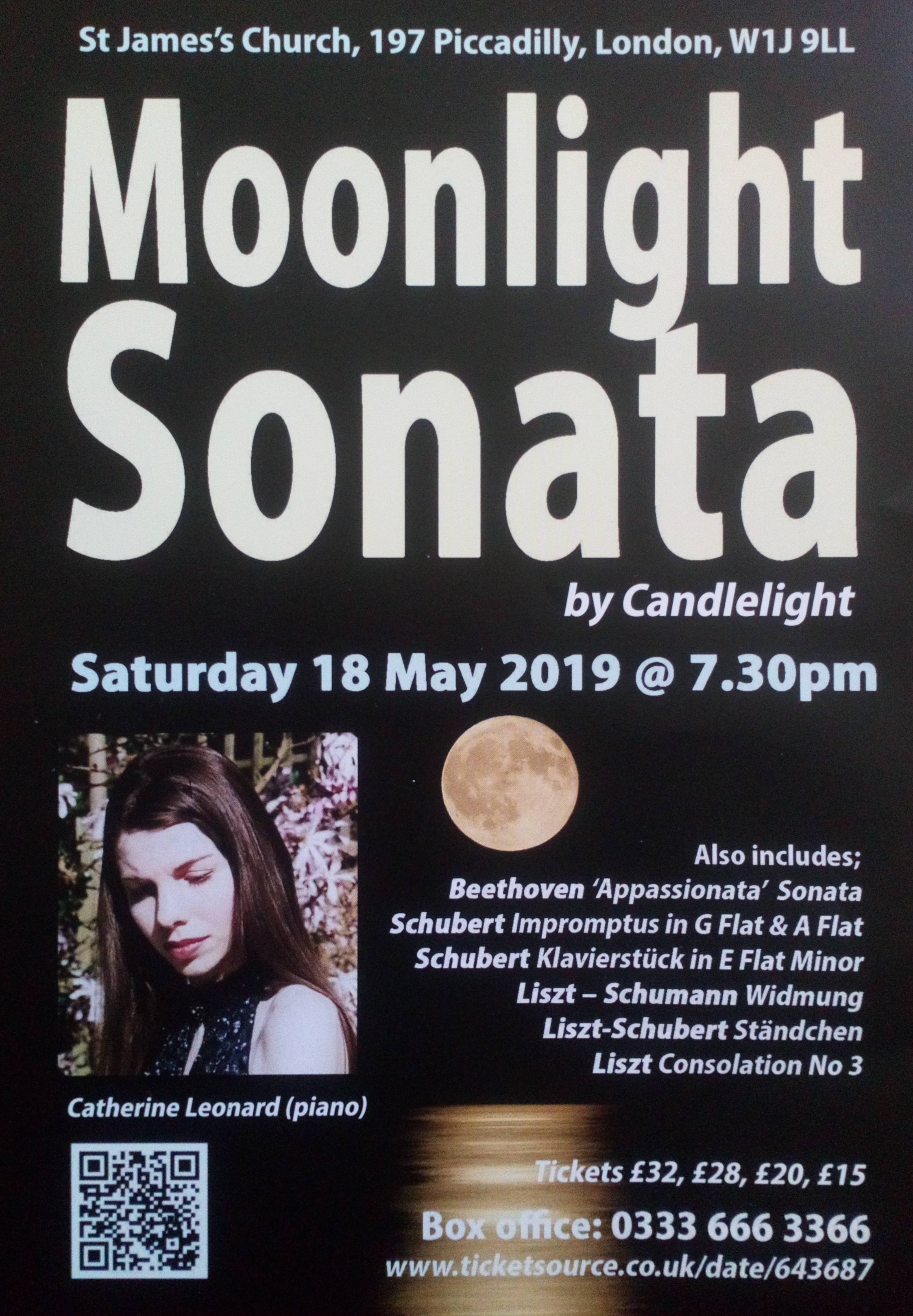 "It was a triumph... For the first time in over three decades of producing concerts in All Saints, (Catherine's) performance produced a standing ovation."
John Bohling, recital organiser, Churches Conservation Trust
Catherine has given lunchtime and evening recitals in more than twenty London churches including St Olave Hart Street, St Brides Fleet Street, St Mary le Bow, and Bloomsbury Central Baptist Church for the Bloomsbury International Recitals series. She has given recitals in All Saints Church Kingston upon Thames, St John's Church Wimbledon, St Mary's Church Aylesbury, Maldon URC, Beaconsfield URC and Waltham Abbey. She has performed in numerous churches in Norfolk and in the Crossing Church and Centre in Nottinghamshire.
"For the past fourteen years I have organised lunchtime recitals at All Saints church, Kingston... Catherine Leonard is one of our regular recitalists, and her piano recitals are always very well received. Catherine's programmes are well chosen and she plays admirably... I would wholeheartedly recommend Catherine as a piano recitalist. Certainly we ourselves will look forward to further recitals from her in the future."
David Robinson, MA, PhD
In May 2019 she was invited to give an evening recital in St James's Church Piccadilly.
She has performed at wedding receptions and corporate events in venues including the Selfridge Hotel London in Orchard Street, Le Méridien Piccadilly, the Bonnington Hotel in Southampton Row, and Warren House in Kingston upon Thames.